In this first Group-wide sustainability report, Swietelsky AG is going beyond its statutory reporting obligations by publishing information on the company's activities and services with regard to sustainable management. We are doing this in order to fulfil our duty of accountability towards our stakeholders, including with regard to non-financial information.
Download Sustainability Report
/ Foreword by the board of directors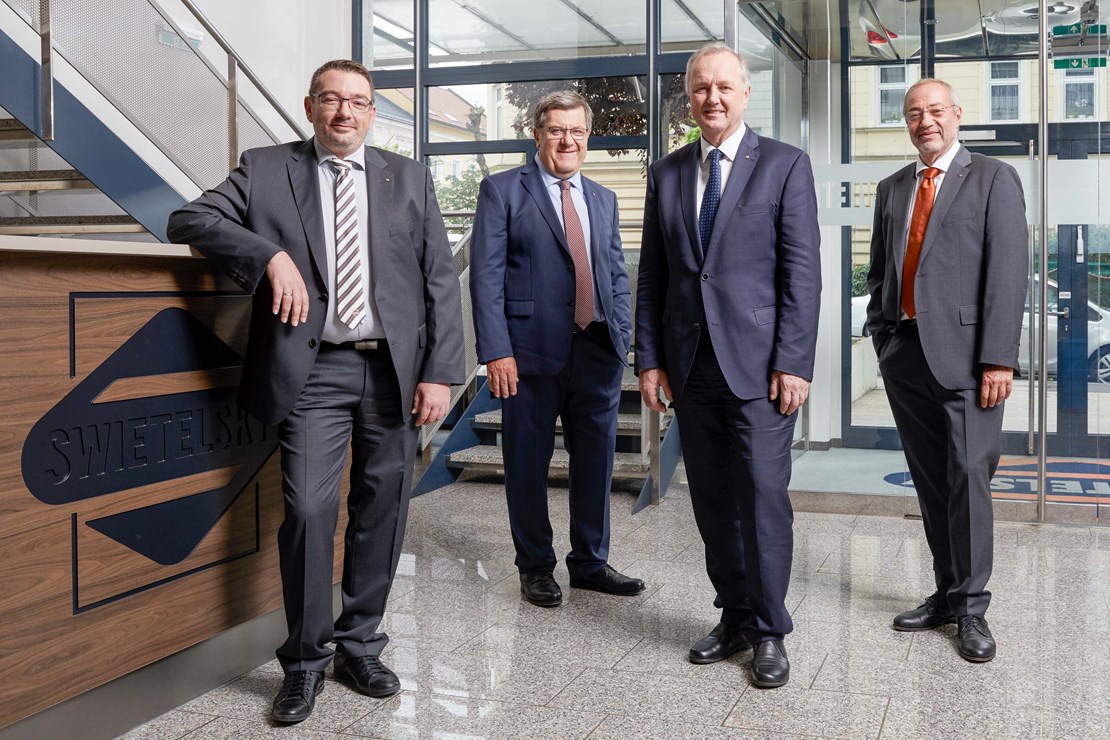 Dear Sir or Madam,
Sustainability is undoubtedly one of the major issues of our time. SWIETELSKY takes pride in having recognised the importance of this complex topic some time ago. Sustainability has been a part of our corporate DNA for more than 80 years. We look at the term holistically and see it as nothing less than the requirement for long-term prosperity, which has always been our focus.
Important dimensions of sustainability include the health, safety and satisfaction of our employees as well as their entrepreneurial thinking. They also include consistent compliance with all laws and regulations and honesty in handling taxes and duties. Last but not least, we also understand sustainability to mean our commitment to having a modern, resource-saving infrastructure. It is obvious that we promote an environmentally conscious business policy in every respect. We do not primarily view environmental concerns as cost factors but as a business opportunity to develop innovative commercial models.
In this respect, we were able to achieve a lot in the last few years; nevertheless we must keep in mind that there is still much left to do. The purpose of this report is to shed light on our sustainability efforts, and we are hereby publishing it for the first time, going beyond our statutory reporting obligations and in accordance with the GRI Standards. Furthermore, we are clearly committed to the Sustainable Development Goals (SDGs) adopted by the United Nations as an integral part of the 2030 Agenda.
Further sustainability reports will follow at regular intervals because the key challenges facing our industry – such as modern personnel management amid a shortage of skilled workers, resource-saving construction in the context of climate change and the digitalisation of construction processes – will continue to be of concern to us for the foreseeable future. We genuinely endeavour to courageously transform all these challenges into competitive advantages in the spirit of innovation. We invite all subcontractors and business partners along the value chain to join us on this road.
in November 2019
Please select your country: