Annual report
Open communication and transparency towards our investors and the market are very important to us. Here you can find the current management report (consolidated financial statement) in German and English as well as the annual report (consolidated and individual financial statements) in German. We also publish the management statement on the last consolidated annual report below.
/ Foreword by the board of directors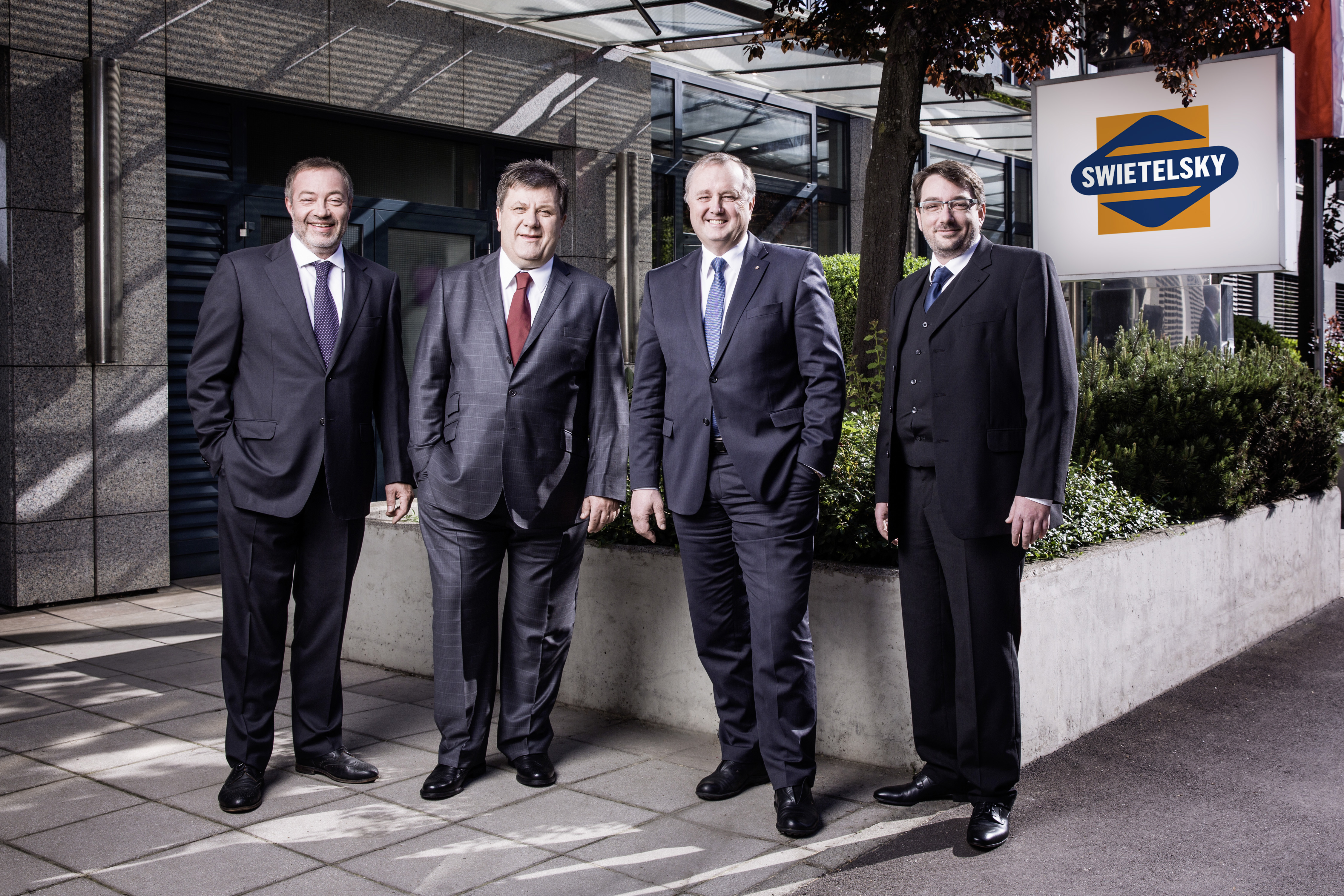 Dear Sir or Madam!
The 2018/19 financial year met our optimistic expectations and is the most successful in our company's history. SWIETELSKY's organic growth continued unabated amidst good economic conditions. Gains were achieved in all major markets, enabling construction output to be increased by 18% year-on-year. At EUR 3.12 billion, the order backlog remains at the very high level despite the on-schedule execution of long-term large-scale projects. The equity ratio climbed to 29%.
Our main focus has always been on profitability, which too saw gratifying gains. Earnings before taxes (EBT) increased by 39.16%. We can report a very good EBIT margin of 4.1% compared to the industry as a whole. We also pay careful attention to the capital structure and place great value on using our financial resources in an economical way. Nevertheless, in the past fiscal year we again showed a strong willingness to invest in the modernisation of our technical plants and machinery.
We continue to put our efforts into our strategy of diversification and our managerial approach of promoting the entrepreneurial skills of our employees, as we have done in the past. In the fall of this year, a sustainability report for the company will be prepared for the first time in accordance with the "Sustainability Reporting Standards" of the "Global Reporting Initiative (GRI)" in order to make our services transparent in the context of sustainable management. In the current financial year 2019/20, we want to consolidate the construction output at the previous year's level and aim to achieve the average profitability of the last three financial years.
in September 2019
Please select your country: