Open communication and transparency towards our investors and the market are very important to us. Here you can find the current consolidated financial statement in German and English as well as the "Jahresbericht" (consolidated and individual financial statements) in German. We also publish the management statement on the last consolidated annual report below.
/ Foreword by the board of directors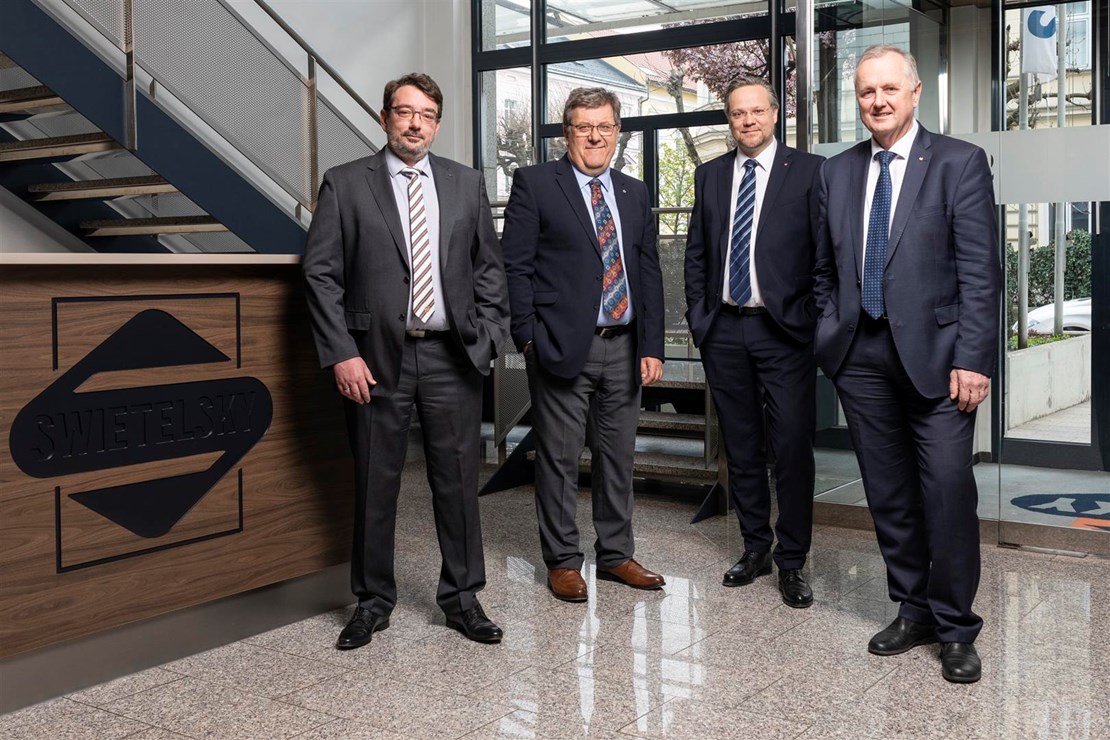 Ladies and gentlemen!
In March 2020, the Covid-19 crisis triggered major disruptions in the production and supply chains both at home and abroad. It was during this period that we made every effort to restore our construction activities quickly and in their entirety, as well as under the safest possible conditions. We were able to achieve this within a few weeks, and the Group continued its organic growth throughout the rest of the financial year.
Consequently, in financial year 2020/2021 SWIETELSKY once again exceeded the figures of the previous years, which were already consistently successful. Pleasing profit margins were achieved in all major markets. Construction output increased by 2.5% compared to the previous year. Despite the scheduled completion of major long-term projects, the order backlog of around EUR 3.3 billion is 5% above the very high level of the previous year.
We continue to focus on profitability, an area where we have achieved particularly satisfactory growth. Earnings before taxes (EBT) increased by almost 37%. Moreover, we place great importance on the economical use of our financial resources and a solid capital structure. Despite a high willingness to invest in the modernisation of technical systems and machinery, the equity ratio rose to almost 35%.
The future business development is difficult to forecast, especially against the backdrop of new challenges such as a shortage of building materials and the resulting price volatility. We are nevertheless confident that we will continue to achieve solid results in keeping with the average of the last few years. Our colleague Dipl.-Ing. Walter Pertl retired at the end of the reporting period. His position on the Executive Board was taken over by Harald Gindl as of 1 April 2021.
In July 2021
Please select your country: