SWIETELSKY makes many positive contributions to the economy, society and the environment. The company's ambition is to create sustainable value.
The constant expansion of the range of services and the willingness of the workforce to continuously develop to meet new requirements were primary drivers of the company's successful development over the decades.

The experience gathered from innumerable construction projects always flows into new projects and helps SWIETELSKY optimise its services. This continuous quality and innovation process is enriched by internal development work and active participation in research projects.

Contributions to improving quality of life
Due to the nature of its business, SWIETELSKY contributes to a significant improvement in the quality of life in communities. Residential complexes, sports centres or parks built by us create new living space and modern infrastructure. Usually it is not SWIETELSKY but the client who decides on the type and scope. Still, through the quality of its services the company can contribute to user satisfaction and so create social added value. This applies equally to all markets and business areas of the company.
Responsibility as employer and business partner
The construction industry is generally labour-intensive. SWIETELSKY therefore has an important role as an employer. By providing safe, qualified jobs, we do not just create a livelihood for our employees but also contribute significantly to the purchasing power in the areas where we are active. And finally, these regions also benefit from the taxes and fees paid by the employees and the company. We also contribute large amounts to social security through our employees. As an internationally active company, SWIETELSKY is fully aware of its tax obligations to the countries and regions where it is active.
We especially value fair and respectful behaviour towards our business partners, suppliers and sub-contractors. These also contribute significantly to the success of the company on the basis of a mutually agreeable collaboration. Our ambition is to make our clients, employees, suppliers and business partners all feel secure - an essential ingredient in a trusting and sustainable business relation.
Long-term thinking, organisational growth
SWIETELSKY always thinks long-term. We do not aim for rapid expansion but for organic growth.Our decentralised organisational structure reflects this aim. It builds on the habits of individual responsibility and profit-sharing of the employees, who see themselves as entrepreneurs within the company and work at a high level of motivation.

We want to create future-proof living space and sustainable infrastructure. By bundling our expertise in wood construction under the SWIEtimber brand, we aim to become an even more construction material-agnostic advisor to our customers. Regarding how we behave towards each other on a daily basis, our goal is to establish the newly developed employer mission statement internationally in order to promote a company culture that is experienced as positive across the company.

Digitalisation as a driver of innovation
Innovation in the context of digitalisation is without a doubt the primary driver at SWIETELSKY and in the entire industry. Compared to other industries, the construction sector generally has some catching up to do in terms of the digitalisation of processes. The circular economy and the associated decoupling of economic growth from resource use are also increasingly important issues.

Read more about SWIETELSKY's ambitions in our sustainability report, as well as about the subjects of

Sustainable Prosperity and Creation of Infrastructure, page 53 - 56

Risk Management, page 56

Company Mission Statement, page 56

Value Chain and Supply Chain, page 56

Our contribution to the Sustainable Development Goals, page 58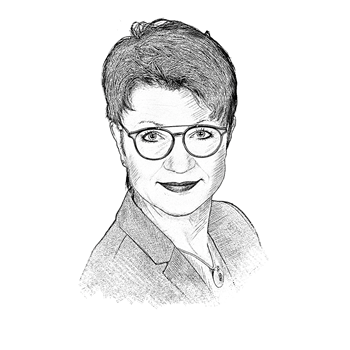 "BIM can also decisively improve construction processes in the context of sustainability. It is my duty to coordinate the progress we have achieved thus far at numerous levels and to push it in a targeted manner."
Dr.-Ing. Monika Ehlers, Head of Digital Business Development
Facts & figures
This image gallery provides some relevant facts and figures relating to the respective chapter in the sustainability report.
Please select your country: