Occupational health and safety
Employees, contractual partners, subcontractors, building owner representatives and neighbours must be protected against accidents and health hazards at SWIETELSKY Group construction sites in accordance with the highest possible standards. Their safety is our company's prime concern. Regardless of differing legal frameworks in our different markets, our safety standards are given the highest priority.
Apart from human tragedies that result from accidents at work, damage to health and stress-induced sick leave, the company´s reputation and competitiveness may also be affected. Even if there is no incident, non-compliance with occupational safety standards can result in legal and financial penalties and bureaucratic costs, which must be avoided in any case.

Construction activity undoubtedly goes hand in hand with an increased accident risk compared to other industrial sectors due to the use of heavy equipment and physical strain. Regardless of division or country, the issue is relevant to all parts of the group.

Risks arise, for example, from a danger of falling when working at great heights or from extreme weather conditions to which workers are occasionally exposed. Tunnel construction and railway construction pose special hazards, which is why occupational safety has always been of great importance. It is not the frequency but the severity of work-related accidents that has traditionally been greater in these sectors. The legal requirements in the various group countries, particularly the United Kingdom and Australia, are extensive and varied. In Northern European countries in particular, occupational safety issues are also part of the requirements in the award procedure and are therefore becoming even more important.

Read more about occupational health and safety at SWIETELSKY and about the following themes in our Sustainability Report

Organisational Anchoring, pages 66 - 68

Key Figures and Monitoring, page 68

Our Contribution to the Sustainable Development Goals, page 71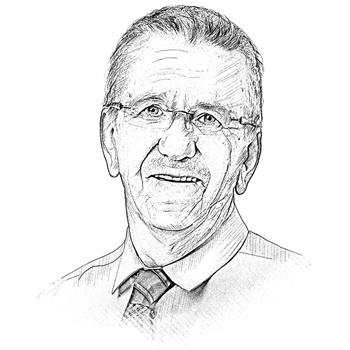 "Our culture of safety includes intensive and targeted prevention and also the general promotion of a healthy lifestyle. Each accident and every avoidable health impairment must be prevented using a number of measures."
Bruno Wyhs, Safety Expert
Facts & figures
This image gallery provides some relevant facts and figures relating to the respective chapter in the sustainability report.
Please select your country: